Old Capitol Lock Services
-
Toyota Immobilizer Reset
Lost the chip keys for your Toyota
?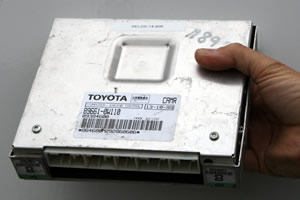 Relax, It's not as bad as it used to be. It is no longer necessary to replace the computer when replacing the keys for your
immobilizer equipped Toyota
.
We are now able to reset the key register on your
Toyota ECU
. We can provide new keys pre-programmed to your ECU, or simply
reset your ECU
(Registration Mode) so that it's ready to accept your provided keys. Whatever you prefer!
Send us your ECU and the
door lock from your Toyota
and we will return it to you reset and ready to install. You choose the shipping option you desire, anything from ground to overnight service to suit your timetable.
(
more information
)